---
How to Reduce the Likelihood of Future School Shootings
Letter to the Editor by Scientific Board Members
Don Meichenbaum, Ph.D. & Jim Larson, Ph.D.
The recent school shooting in Parkland, Florida, where 17 were killed and a more than a dozen injured, is the 18th shooting in US schools in the first two months of 2018. Following such shootings, there is an outcry that "something must be done," such as controlling gun availability, improving FBI profiling, providing more mental health counselors, and the like.
Perhaps a somewhat different approach should be considered. In the aftermath of major accidents on planes, trains and automobiles, The National Transportation Safety Board will send in a team of experts to evaluate the possible factors that contributed to the accident and make specific recommendations. Was it a faulty vehicle, road or weather conditions, and /or human error? Each accident is unique and, importantly, each accident adds to the prevention knowledge base.
Terrible tragedies provide information, and information is critical to prevention.
Questions to Ask:
In the aftermath of school shootings, we should establish similar procedures to investigate and evaluate knowable factors associated with such perpetration. For instance:
Were the official building entryway and hallway security plans in full operation?
Had the building practiced "active shooter alert" lockdown and evacuation procedures this school year and created an after-action report detailing what was learned and implemented appropriate modifications?
Were the school-based mental health staff-to-student ratios consistent with recommendations from their respective professional bodies?
Was there an operational peer warning system? Had students been provided instruction regarding what to watch for and with which adults to share?
Was there a fully operational bullying prevention program that focused on the needs of those students known to be most at risk for victimization?
Did the school have a Threat Assessment Team guided by principles outlined by the US Secret Service and the Department of Education?
Did the school have an organized and practiced crisis management plan that addressed mitigation, preparedness, response, and recovery and was a part of a local Incident Command System?
What exceptional efforts, procedures, and/or policies were in place in this school and deserve to be shared widely?
Why We Ask These Questions:
The use of such post-hoc analysis is not designed to blame the school, but rather to expand the knowledge base and provide the 114,000 principals across the nation with additional tools to help keep their students safe. Locked doors, entryway greeters, identification badges and more are the result of knowledge acquired after school shootings dating back to the 1990's. The tragic deaths at Columbine High School broke our nation's collective hearts, but they also taught first responders across the country to change their tactics. As a result, lives elsewhere very probably have been saved.
Any form of violence, including school shootings, reflects a transaction between school, family and community settings and the specific characteristics of the student. There is a need to adopt an ecological perspective on violent behaviors and develop and implement after event procedures and tools that can systematically and methodically evaluate factors that contribute to such tragedies and most importantly, add to the prevention knowledge base.
We need to move beyond decrying such events and learn from them so we can reduce the likelihood of future school shootings. The Melissa Institute is committed to furthering education and application of research-based knowledge to reduce violence and together, our efforts will promote safer communities.
The mission of The Melissa Institute is to prevent violence and promote safer communities through education and application of research-based knowledge.
The institute fulfills this mission through education, community service, research support and consultation.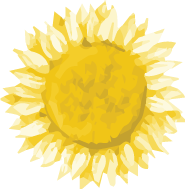 Beautiful sunflower and natural stone bracelets made exclusively for The Melissa Institute are now available.