The Melissa Institute
On May 5, 1995, Melissa Aptman was murdered in St. Louis. A Miami native, she was just two weeks away from graduation from Washington University. A year after her death, Melissa's family, friends and violence prevention experts established The Melissa Institute for Violence Prevention and Treatment to honor her memory and make a difference by working to prevent violence and assist victims.
The Melissa Institute is a non-profit organization dedicated to the study and prevention of violence through education, community service, research support and consultation. The Institute's mission is to prevent violence and promote safer communities through education and application of research-based knowledge.
The mission is accomplished in the following ways:
When Melissa was murdered, our world was shattered and our lives forever changed. With the support of family and friends, we have turned our pain into positive action through The Melissa Institute. We know the pain of violence and its impact upon society. As underscored by the recent terrorist attacks, we also know the pain of being victims. The success of The Melissa Institute is a direct result of your generous support. Working together, we have made our society a better place for everyone, especially our children. However, the more we accomplish the more we realize how much work remains. It is only with your continuing generosity that we can maintain and expand our efforts. Together, we are making a difference.
Lynn and Michael Aptman, M.D.
Melissa's parents
The Melissa Institute's volunteer boards give generously of their time and expertise to help the Institute accomplish its goals. Our Boards include:
Committed individuals who oversee the operation of the Institute, assist with fund-raising, plan projects and participate in community activities on violence prevention.
Lynn Aptman, M.Ed.
Melissa's mother, President and one of the founders of The Melissa Institute
---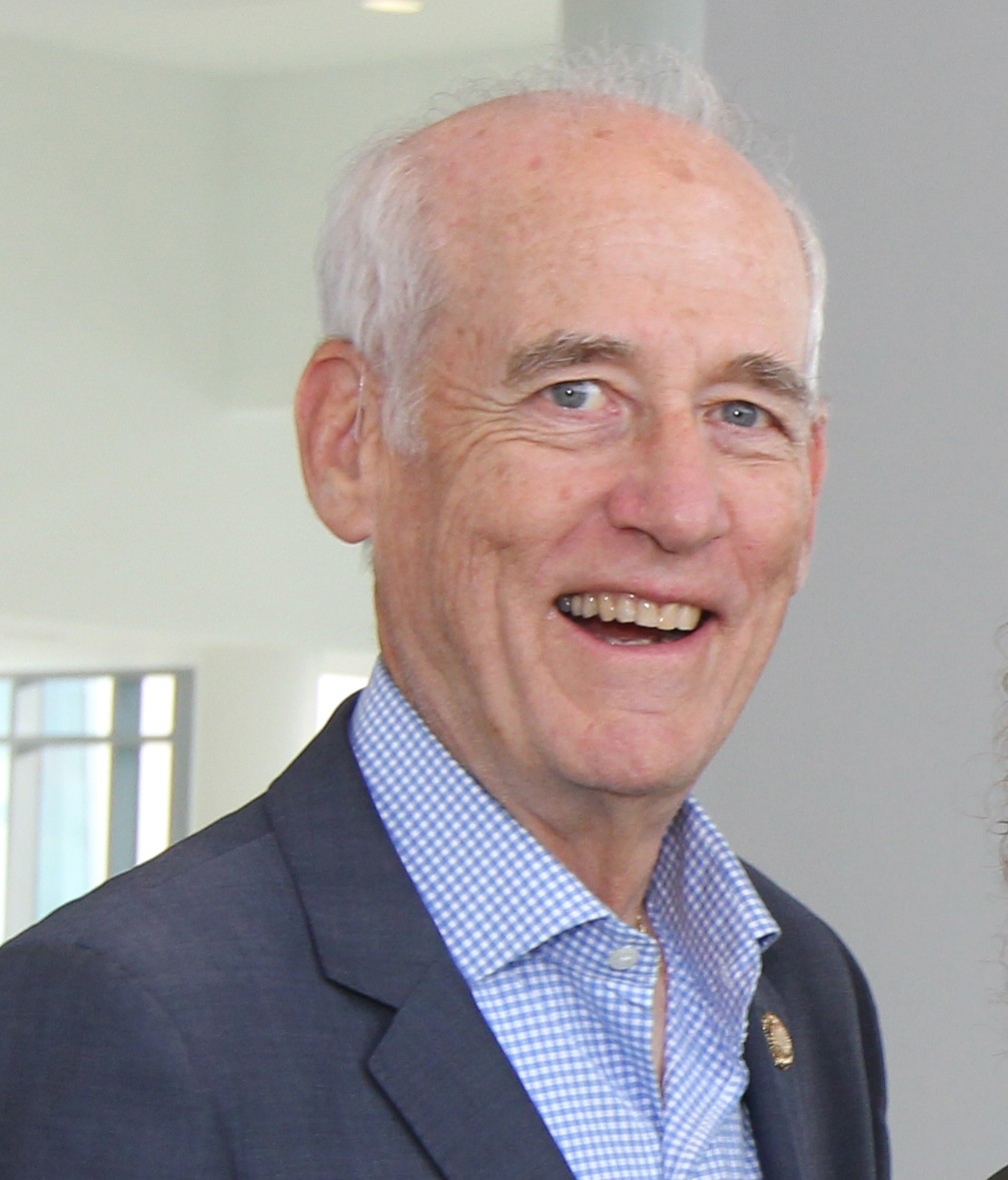 Michael Aptman, M.D.
Neurologist, Melissa's father and one of the founders of The Melissa Institute.
---
Kenneth Bloom, Esq.
Bloom & Minsker, P.L.
---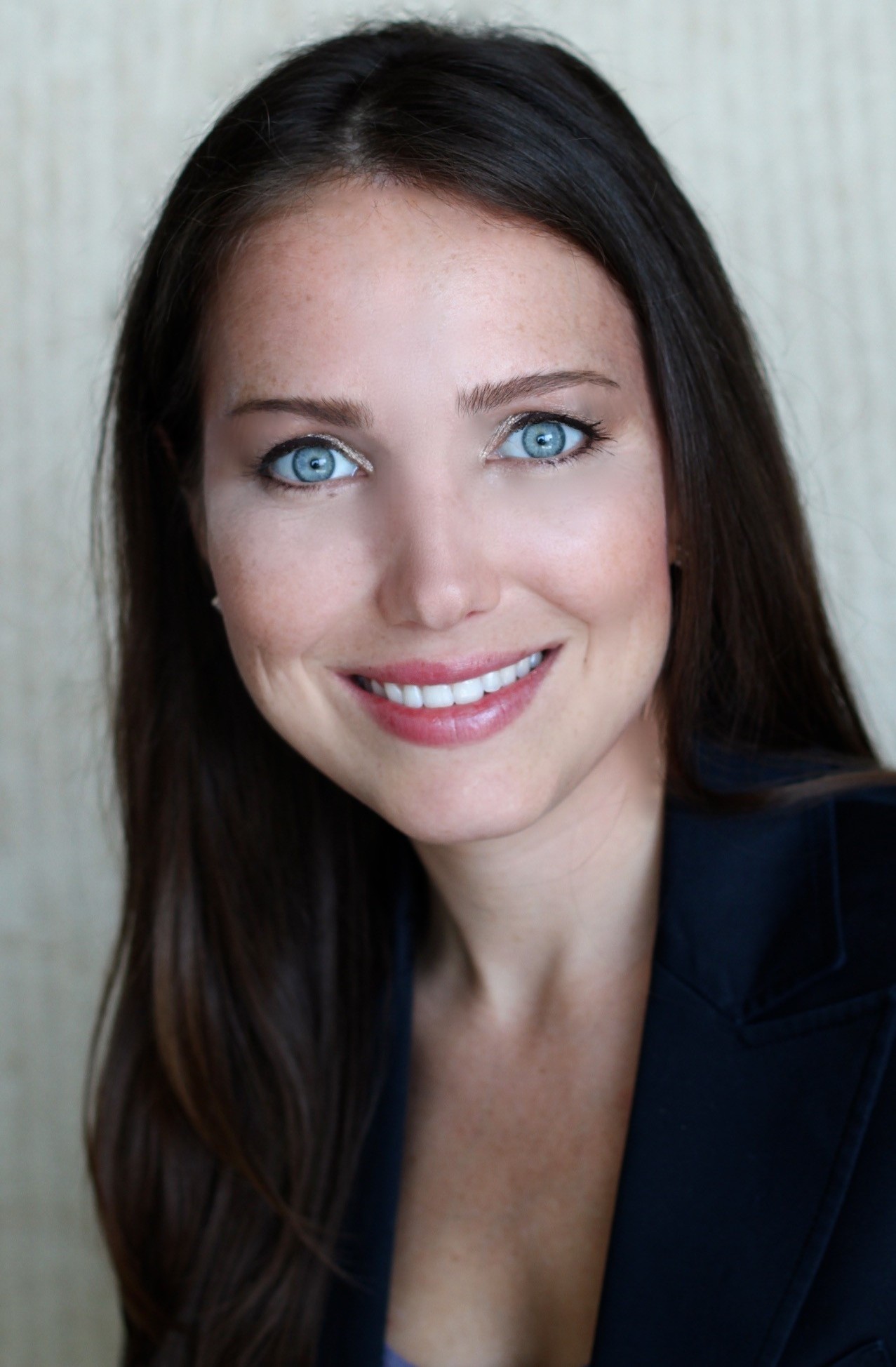 Grace L. Carricarte, M.S.Ed. LMHC
Executive Director, Ganley Foundation
---
Penn B. Chabrow, Esq.
Attorney
---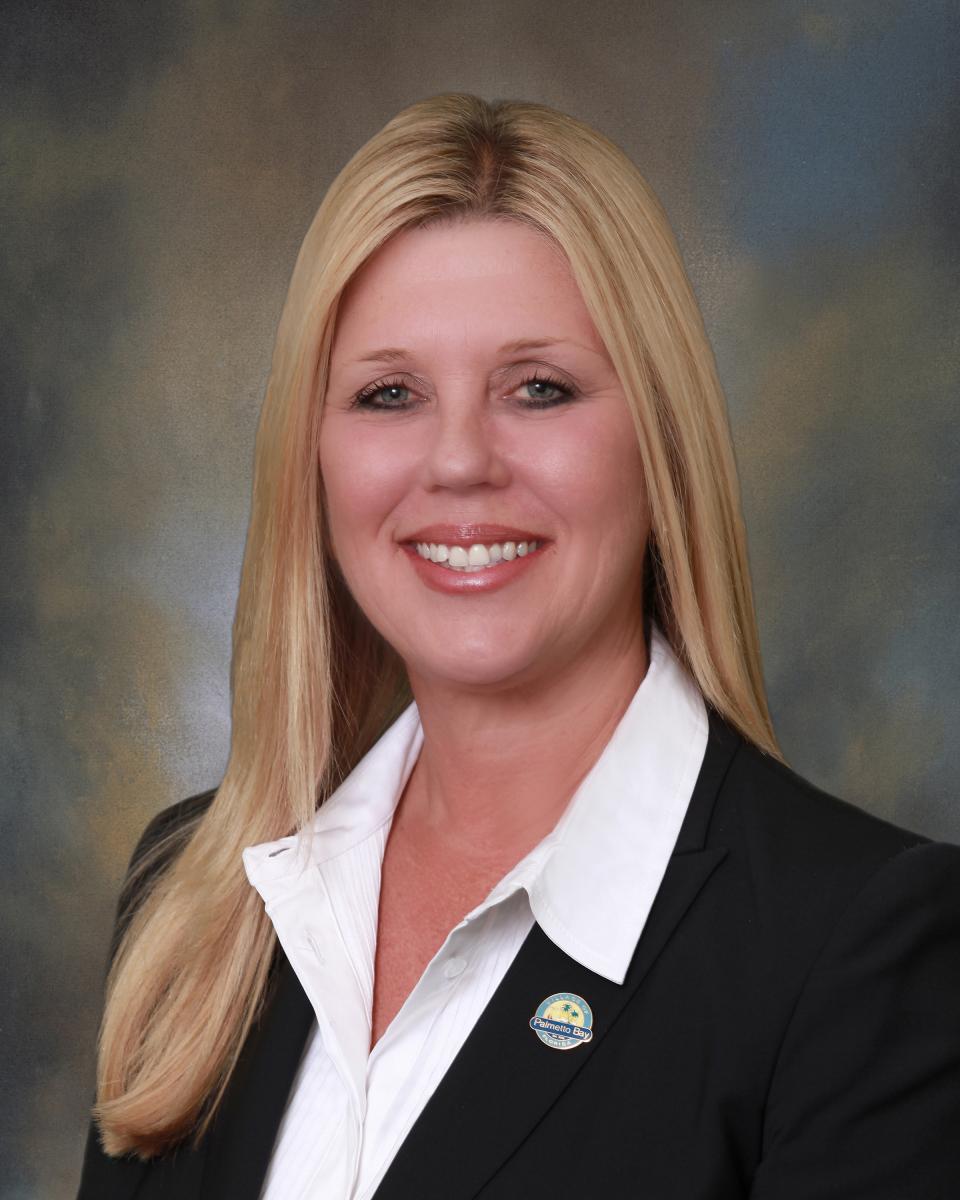 Karyn I. Cunningham
Government & Community Engagement Specialist, United Teachers of Dade, Councilmember District-1 Village of Palmetto Bay, Vice President of The Melissa Institute
---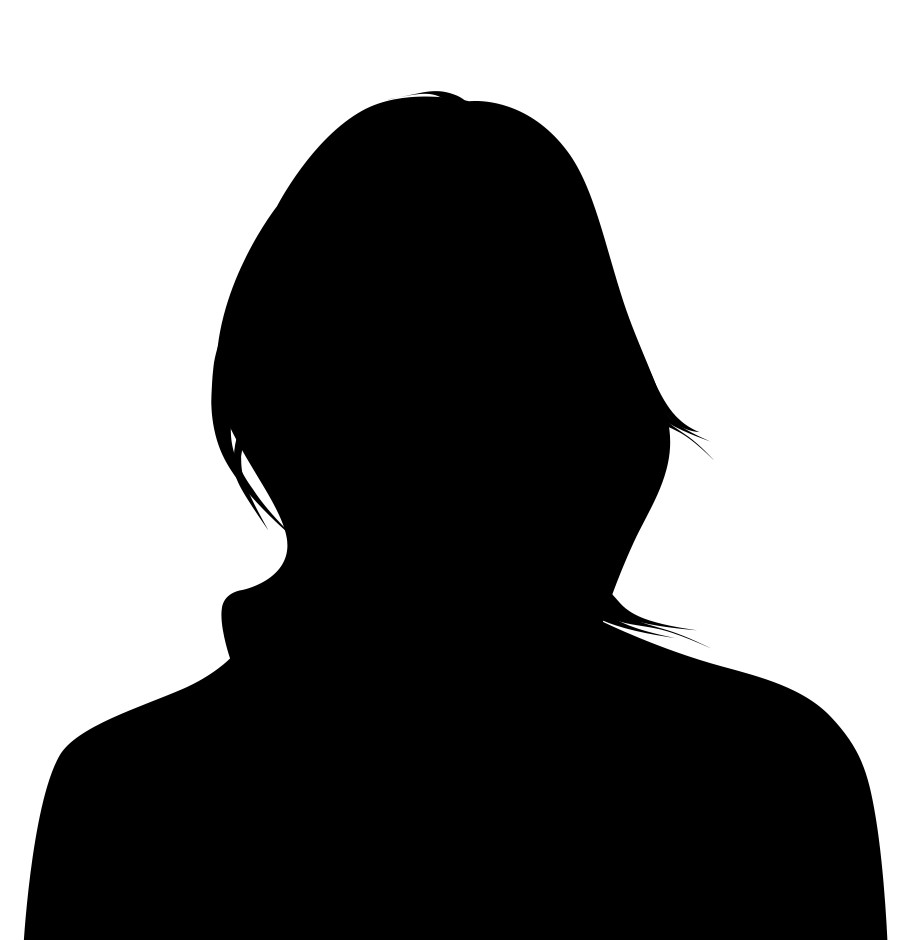 Joan Gluck, M.D.
Retired Allergist & Immunologist
---
Suzanne L. Keeley, Ph.D.
President Emeritus and a founding member of The Melissa Institute, Psychologist with extensive clinical experience treating victims and perpetrators of violence.
---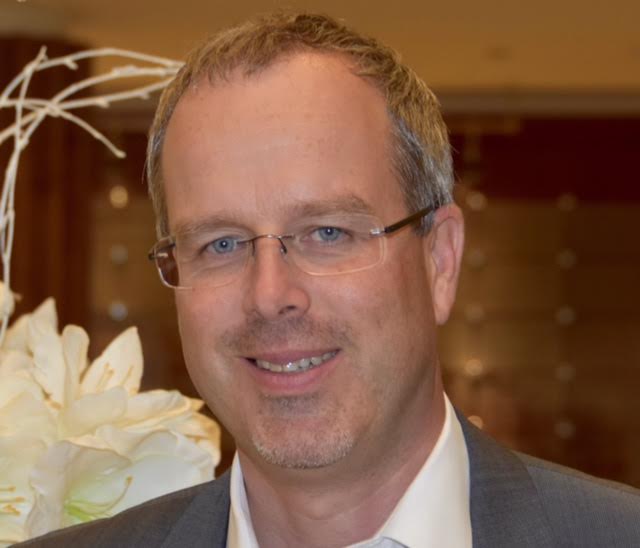 Philipp N. Ludwig, MBA
Vice President, Baptist Health Medical Group, Treasurer of The Melissa Institute
---
Donald H. Meichenbaum, Ph.D.
Distinguished Professor Emeritus, Clinical Psychologist, Research Director, Founding member of The Melissa Institute
---
Lissette M. Perez-Lima, Ph.D.
Director, University of Miami Institute for Individual & Family Counseling
---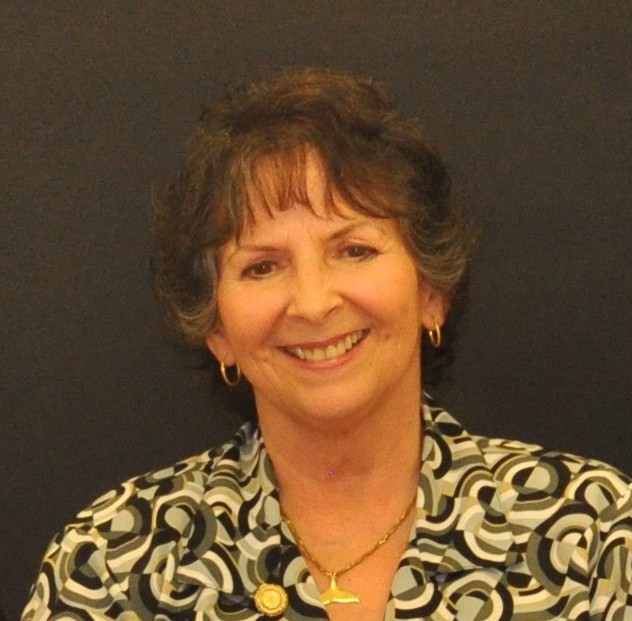 Trish Ramsay, M.A.
ACT Raising Safe Kids Master Trainer/Coordinator
---
Vanessa Silverman, CPA
Former Tax Manager at Deloitte
---
Maggie Snyder, Esq.
Weil Quaranta, P.A., Secretary of The Melissa Institute
---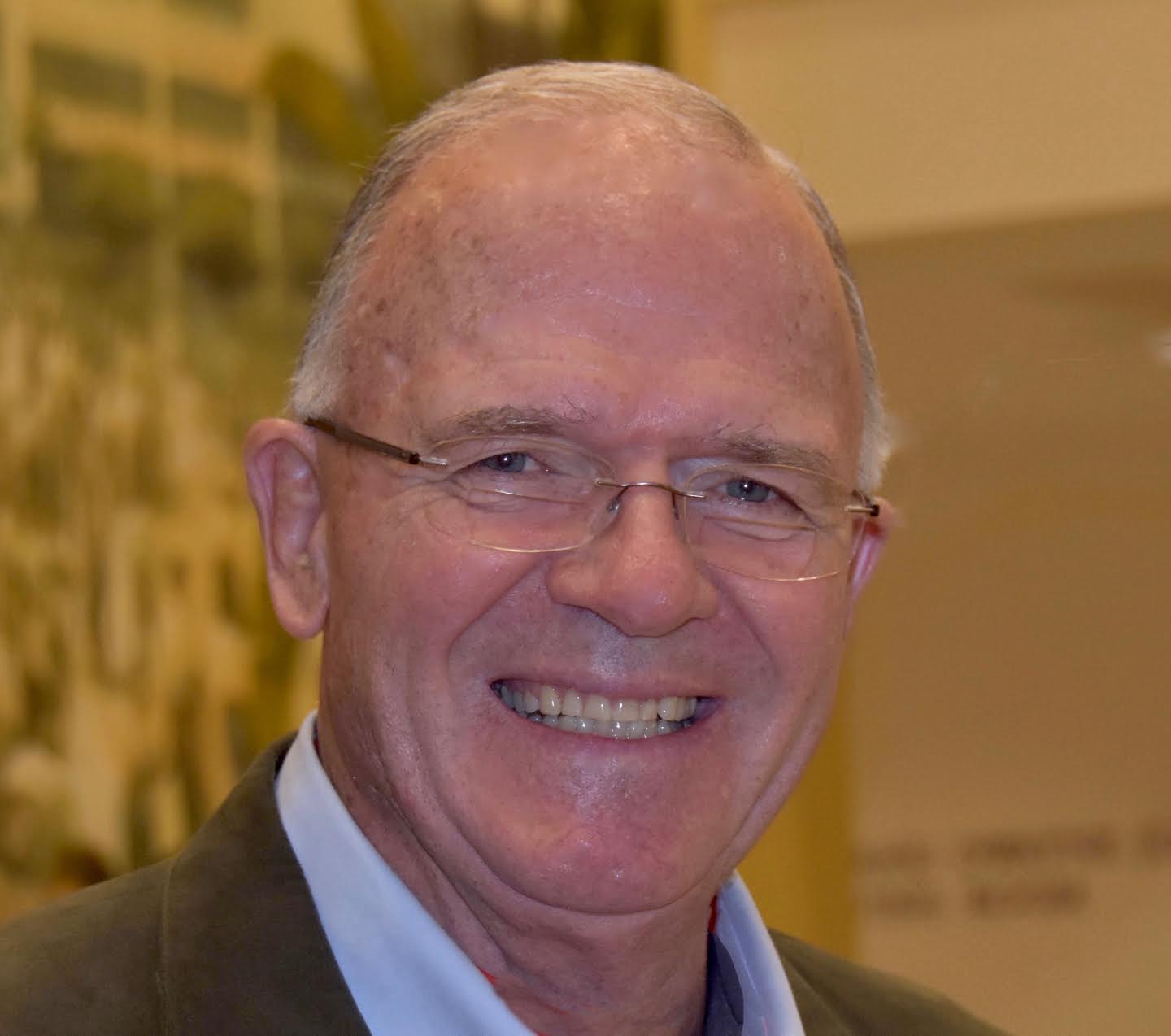 Atlee W. Wampler III, Esq.
Former U.S. Attorney, Southern District of Florida
---
International experts in the areas of violence prevention and treatment of victims.
Etiony Aldarondo, Ph.D.
Provost of Albizu University, Miami Campus.
---

His professional career includes appointments at University of Miami Dunspaugh-Dalton Community & Educational Well-being Research Center, Boston College, Harvard Medical School's Cambridge Hospital, and the Philadelphia Child Guidance Center. The recipient of various recognitions for academic excellence, his scholarship focuses on positive development of ethnic minority and immigrant youth, domestic violence, and social justice-oriented clinical practices. His publications include the books Advancing Social Justice Through Clinical Practice (Routledge) and Programs for Men Who Batter: Intervention and Prevention Strategies in a Diverse Society (Civic Research Institute with Fernando Mederos, Ed.D.).
John Briere, Ph.D.
Associate Professor of Psychiatry and Psychology Keck School of Medicine University of Southern California
Director USC Adolescent Trauma Training Center (USC-ATTC) National Child Traumatic Stress Network
---
Through his appointments, he consults and teaches in the ER, inpatient psychiatry unit and the Burn Center. A past president of the International Society for Traumatic Stress Studies, he is recipient of the Award for Outstanding Contributions to the Science of Trauma Psychology from the American Psychological Association (Div. 56), and designation as Highly Cited Researcher by the Institute for Scientific Information. He is author or co-author of over 100 articles and chapters, 10 books, and eight trauma-related psychological tests. Dr. Briere's research interests include psychological trauma, PTSD, interpersonal violence, child abuse, trauma-related affect dysregulation, psychological assessment of posttraumatic states, gender issues, and applied multivariate methodology.
Wendy Craig, Ph.D.
Professor and Head of the Department of Psychology at Queen's University.
---

Her research focuses on healthy relationships, bullying and victimization. In recognition of her work, she has won an Investigator Award from Canadian Institutes of Health Research (CIHR), the Canadian Psychological Association Award for Distinguished Contributions to Community Service, the York University Award Redefining the Possible, the Queen's Excellence in Research Prize, Queen Elizabeth Diamond Jubilee Medal and the Social Science and Humanities Research Council Impact Partnership Award. She was recently elected as a Fellow of the Royal Society of Canada. She has published over 100 scientific articles, 33 book chapters, and four books. She is co-leading Promoting Relationships and Eliminating Violence Network, a knowledge mobilization network that focuses on reducing violence. She regularly speaks to parents, educators and professionals working with youth.
Jim Larson, Ph.D., NCSP
Professor Emeritus of Psychology and former Director of the School Psychology Training Program at the University of Wisconsin, Whitewater.
---

He has more than 35 years' experience with the study and treatment of anger-related behaviors in children and youth. Dr. Larson was a school psychologist with the Milwaukee Public Schools for 14 years and directed their violence prevention program. He also has extensive experience in the area of parent management training and is the co-author of Parent to Parent: A Video-augmented Training Program for the Prevention of Aggressive Behavior in Young Children and co-author of Helping School Children Cope with Anger: A Cognitive-behavioral Intervention, 2nd. Ed. His most recent book is Think First: Addressing Aggressive Behavior in Secondary Schools.
Donald Meichenbaum, Ph.D.
Research Director of The Melissa Institute and Distinguished Professor Emeritus, University of Waterloo, Ontario, Canada.
---

He has served as Distinguished Visiting Professor at the School of Education at the University of Miami. He is one of the founders of cognitive behavior therapy. North American clinicians voted Dr. Meichenbaum "one of the 10 most influential psychotherapists of the 20th century." He has presented in all 50 United States and internationally. He has published extensively and his most recent book is Roadmap to Resilience: A Guide for Military, Trauma Victims and Their Families. Other books include Treatment of Individuals with Anger-control Problems and Aggressive Behavior, Treating Adults with Posttraumatic Stress Disorder, Nurturing Independent Learners and Stress Inoculation Training.
Guerda Nicolas, Ph.D.
Associate Professor in the Department of Educational and Psychological Studies at University of Miami, School of Education and Human Development and affiliated faculty with Institute for the Study and Promotion of Race and Culture (ISPRC) at Boston College.
---

As a multicultural (Haitian American) and multilingual psychologist (Spanish, French, and Haitian Creole), her current research highlights the integration of race, culture and well-being for ethnically diverse and immigrant communities. Current projects include: spirituality across the life span among minorities and culturally effective mental health intervention for minority adolescents, with a specific focus on immigrant children, adolescents and families. Dr. Nicolas has published several articles and book chapters. She is an invited presenter at national and international conferences on women's issues, depression and intervention among Haitians including social support networks of ethnic minorities and spirituality. Her most recent book is Social Networks and the Mental Health of Haitian Immigrants.
Clifford R. O'Donnell, Ph.D.
Professor Emeritus of Psychology, founding Director of the Community and Culture Psychology Graduate Program at the University of Hawai'i, and Honorary International Fellow of the Centre for Applied Cross-Cultural Research at Victoria University in New Zealand.
---

He is a past-President of the Society for Community Research and Action (APA Division 27) and has published on topics such as delinquency prevention, school violence, firearm deaths among children and youth, web-based tracking methods in longitudinal studies, cultural-community psychology, and education and employment in community psychology. He coauthored a landmark study of "The Buddy System: A 35-Year Follow-up of Criminal Offenses" in Clinical Psychological Science about a youth mentoring program and life span results of subsequent arrests in high and low risk youth. He currently serves on the Board of Directors of the Intermountain Centers for Human Development and consults to several youth mentoring programs that use his community-peer delinquency prevention model.
Debra J. Pepler, Ph.D., C. Psych.
Distinguished Research Professor of Psychology at York University, Toronto, Ontario, and co-director of the Promoting Relationships and Eliminating Violence Network (PREVNet), Canada's national initiative for bullying prevention.
---

She is an internationally recognized expert on bullying and childhood aggression and interventions to prevent and address violence. She speaks widely to professional and community audiences and publishes extensively. Her current research is embedded in clinical and settings to examine the mechanisms of change, particularly through relationships. She is an author and co-editor of Understanding and Addressing Bullying: An International Perspective. She was recently honored with the Hebb Award for Significant Contribution to Psychology as a Science from the Canadian Psychological Association.
Isaac Prilleltensky, Ph.D.
Dean of the School of Education and Human Development at the University of Miami.
---
Prior to that he was Director of the Doctoral Program in Community Research and Action at Peabody College of Vanderbilt University. Dr. Prilleltensky is concerned with value-based ways of promoting personal, relational, and collective well-being. He is the author, co-author or co-editor of several books, including Community Psychology: In Pursuit of Liberation and Well-Being, Doing Psychology Critically, Critical Psychology, Promoting Family Wellness and Preventing Child Maltreatment, and The Morals and Politics of Psychology. The book Promoting Well-Being: Linking Personal, Organizational, and Community Change was co-authored with his wife, Dr. Ora Prilleltensky.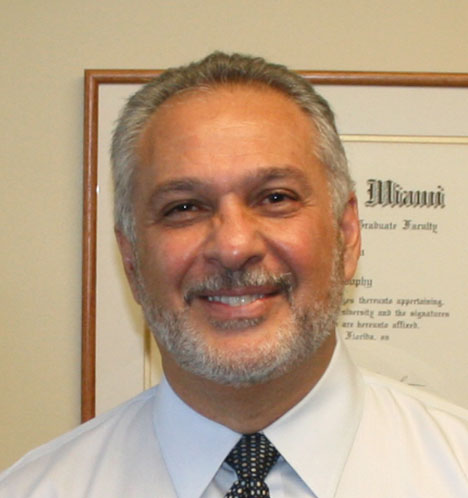 Daniel Santisteban, Ph.D.
Professor Educational and Psychological Studies - School of Education and Human Development at the University of Miami.
---
Dr. Santisteban has published over 35 book chapters and articles on family therapy outcomes, family processes, cultural competence, adolescent co-occurring disorders, and the blending of research and practice. He is the co-editor of the book Family Psychology: Science-Based Interventions. In addition, he has received numerous awards including the 2004 American Family Therapy Academy award for Distinguished Contribution to Family Systems Research, and the 2012 University of Miami Civic Engagement Award. He has been a contributor to national NIH grant review committees, treatment guidelines panels, journal editorial boards, and consults with State agencies focused on bridging research and practice.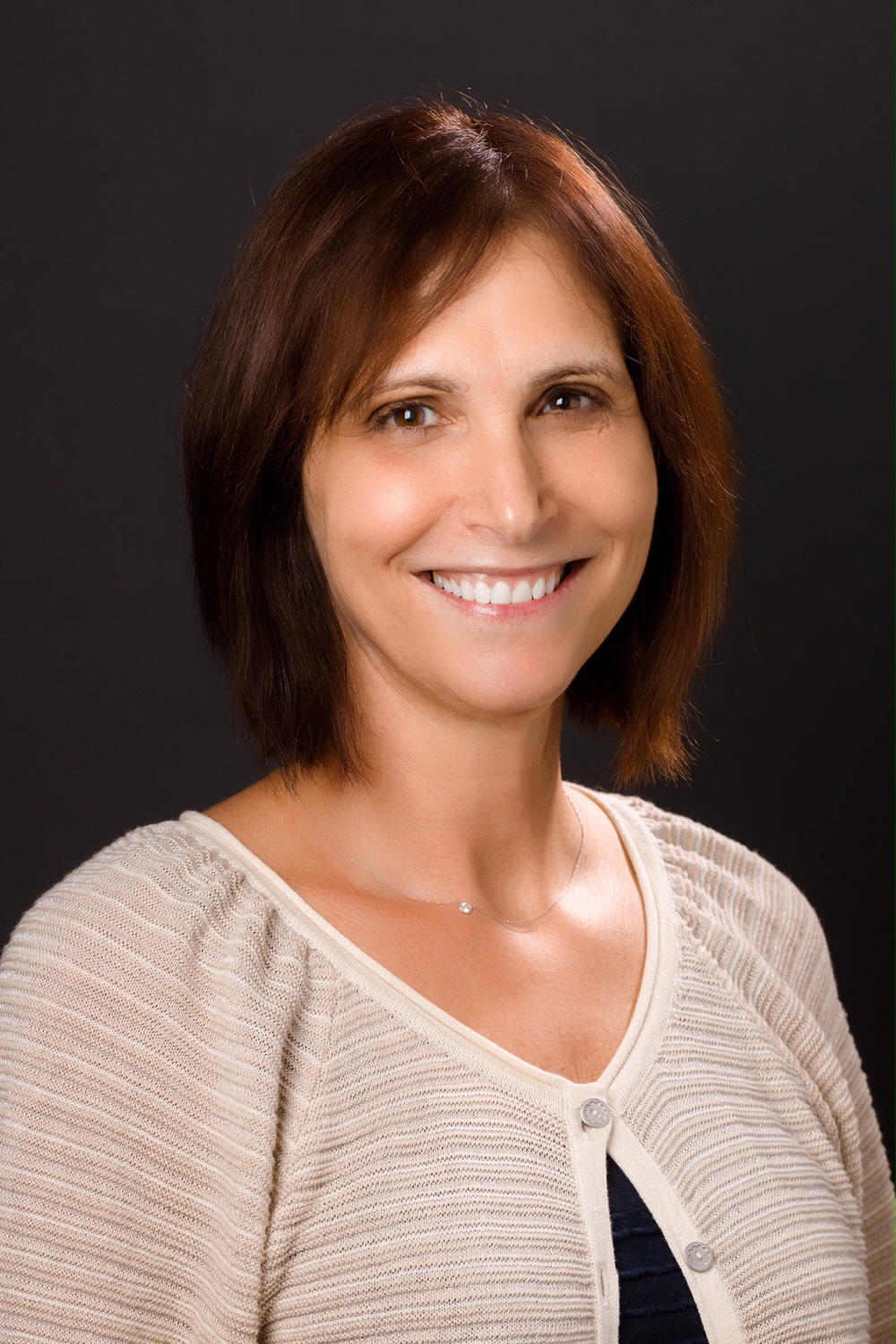 Wendy K. Silverman, Ph.D., ABPP
Alfred A. Messer Professor of Child, Professor of Psychology, and Director of the Program for Anxiety Disorders at the Child Study Center, Yale University School of Medicine.
---
Before Yale, Dr. Silverman developed and directed the Child Anxiety and Phobia Program (CAPP) housed within the Department of Psychology at FIU. Dr. Silverman has developed and evaluated evidence-based assessment and treatment procedures for use with children who have anxiety disorders. She has received numerous research grants including a mid-career development award from the National Institute of Mental Health. She has published extensively in the area of childhood anxiety disorders including five books. She is current co-editor of Clinical Psychology Review and past editor of Journal of Clinical Child and Adolescent Psychology, associate editor of Journal of Consulting and Clinical Psychology, president of the Society of Clinical Child and Adolescent Psychology, and past chair of a NIMH grant review panel.
Ron Slaby, Ph.D.
Developmental psychologist, research scientist and educator who serves as a Senior Scientist at both Education Development Center (EDC) and the Center on Media and Child Health.
---

Through his innovative research, teaching and program development at EDC, Children's Hospital Boston, and Harvard University, Dr. Slaby has helped to shape national and global strategies for preventing youth violence and bullying. Known for introducing a "bystander strategy" into the field of bullying prevention, Dr. Slaby has coauthored the CDC's first national plan for preventing violence in America, the World Health Organization's global program for preventing violence in schools, the American Psychological Association's National Reports on Violence and Youth, Early Violence Prevention: Tools for Teachers of Young Children, the evidence-based program for middle school students Aggressors, Victims & Bystanders, the multi-media bullying prevention program Eyes on Bullying: Preventing Bullying in the Lives of Children.
Dale M. Willows, Ph.D.
Professor in the Department of Human Development and Applied Psychology, Ontario Institute for Studies in Education (OISE) at the University of Toronto.
---

She is also a registered psychologist. Dr. Willows is a renowned expert in the teaching of reading and preventing reading and writing difficulties in young children. She has devoted herself to implementing change in early literacy education through in-service professional development for primary grade teachers and school administrators. In addition to publishing extensively in journals and authoring numerous books and book chapters, she is frequently invited to present at academic and professional conferences. In 2001, Dr. Willows was honored as an Outstanding Educator by three Canadian school districts. Dr. Willows serves as the only international member of the National Reading Panel which was commissioned by the US Congress in 1998. She was invited to attend The White House Assembly on Reading in 2001.
Marleen Wong, LCSW, Ph.D.
Associate Dean, Clinical Professor and Director of Field Education at the University of Southern California, School of Social Work.
---

Her current and former research grants include: The Trauma Services Adaptation Center for Resiliency, Hope and Wellness in Schools funded by National Child Traumatic Stress Network; USC Institute for Creative Technology's Army-funded grant SimCoach, to develop virtual physical and mental health education for military personnel and families; a Department of Defense/Educational Activities grant to create supportive environments for military children. Dr. Wong is a US Department of Education (DOE) consultant who assists schools impacted by violence and disaster. She helped develop and evaluate Cognitive Behavioral Intervention for Trauma in Schools (CBITS). She co-authored Psychological First Aid for Students and Teachers: Listen, Protect, Connect (LPC) available on the US Department of Homeland Security and US DOE websites. Dr. Wong was appointed to the National Advisory Council of Substance Abuse and Mental Health Services Administration (SAMHSA) for a three year term. Currently she serves on the Advisory Councils of the National Center for School Crisis and Bereavement, the National School Mental Health Center at the University of Maryland, and the National Native Children's Trauma Center at the University of Montana in Missoula, Montana.
Distinguished citizens and community leaders who have lent their support to the Institute.
Janine Armstrong, The Melissa Institute Office Manager, (Ret.)
Jo Baxter, APR, MBA Marketing Consultant
Patricia E. Deering, Patricia Deering, LLC Real Estate
Frank G. DeLaurier, Ed.D., The Melissa Institute former Executive Director
The Hon. Katherine Fernandez Rundle, Miami-Dade Office of the State Attorney, 11th Judicial Circuit of Florida
Lisa M. Goldberg, Esq., attorney, Office of Gen. Counsel Internal Revenue System.
The Hon. Bob Graham, retired U.S. Senator
Martha Jurney, Miami, FL
Remi Kajogbola, MBA Director, Navigant Consulting, Inc.
Judith S. Katzen, Coral Gables, FL
David Lawrence Jr., President, Early Childhood Initiative, Florida International University.
The Hon. Cindy Lederman, Circuit Court Judge, Juvenile Division, 11th Judicial Circuit of Florida.
Ira H. Leesfield, Esq., Leesfield Family Foundation.
The Hon. Carlos J. Martinez, Miami-Dade County Public Defender, 11th Judicial Circuit of Florida.
Alyse Messinger, real estate agent, Caldwell Banker, Inc.
Marie D. Osborne, Esq., Miami-Dade County Assistant Public Defender, 11th Judicial Circuit of Florida.
Leonard Pitts, syndicated columnist.
The Hon. Orlando Prescott, Chief Administrative Judge, Juvenile Division, 11th Judicial Circuit of Florida.
The Hon. Nushin G. Sayfie, Administrative Judge, Criminal Division, 11th Judicial Circuit of Florida.
Judy Schaechter, M.D., MBA, Associate Professor of Clinical Pediatrics, Director, Injury Free Coalition for Kids, Interim Chair, Department of Pediatrics University of Miami Miller School of Medicine.
Cynthia Wolman, M.Ed., former early childhood educator and board member, Aranon Corp.
The Melissa Institute's Staff: